Atlus is collaborating with Nintendo once again for the upcoming release of Tokyo Mirage Sessions # FE Encore. Multiple collaboration outfits will be in the game and it seems like Itsuki's new outfit resembles Joker from Persona 5. Here are the images below from the Japanese box art: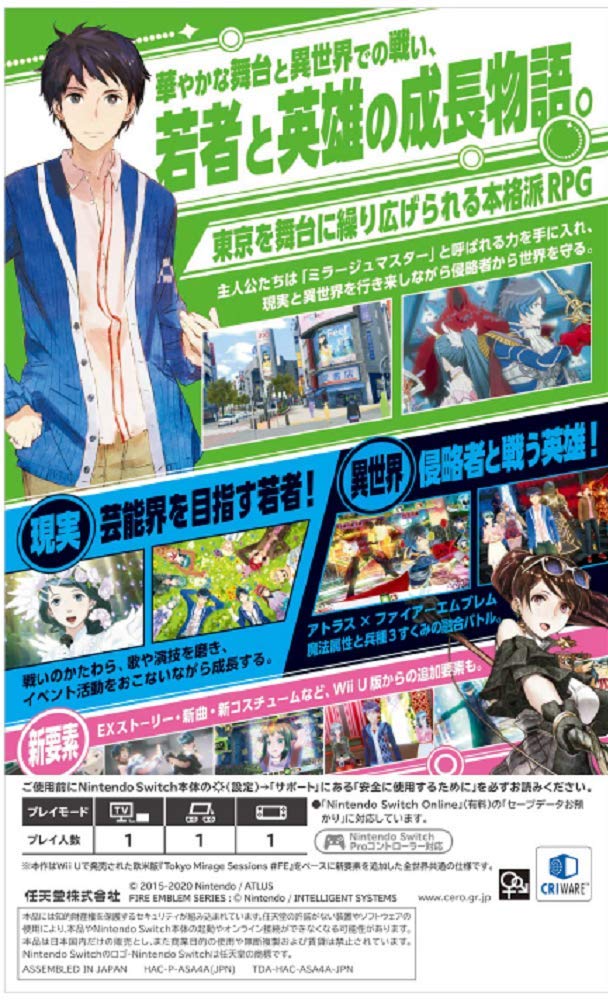 In the bottom right hand corner of the box art, it appears that Itsuki is in battle with the Joker Outfit. The image is in a low resolution from Amazon Japan's site, but we think its clear enough to make the distinction.
*Update* A new screenshot showing Itsuki's Joker costume is available below. The costume will change Itsuki's hair and appearance to mimic Joker from Persona 5.
A screenshot of the Persona 5 Joker collaboration costume for Itsuki Aoi in Tokyo Mirage Sessions #FE: Encore.
Via Revogamers: https://t.co/oksQTjUUOJhttps://t.co/yjrUrwi2Yq pic.twitter.com/BSufsbHleh

— Persona Central (@Persona_Central) January 13, 2020
Tokyo Mirage Sessions # FE Encore releases on January 17th for Switch. Stay tuned at Final Weapon for the latest Japanese gaming news.