Playasia announced Chaos Code: New Sign of Catastrophe will receive a physical release for Nintendo Switch. Pre-orders begin on October 20 with shipping set for a December window worldwide.
Physical standard and limited editions of Chaos Code: New Sign of Catastrophe will be sold for Switch. Only 3,000 limited edition copies will be available for pre-order at Playasia. The limited edition includes the region-free physical copy, special soundtrack CD, acrylic standee set, Switch cart holder keychain, art card collection, individually numbered certificate, and windowed collector's box.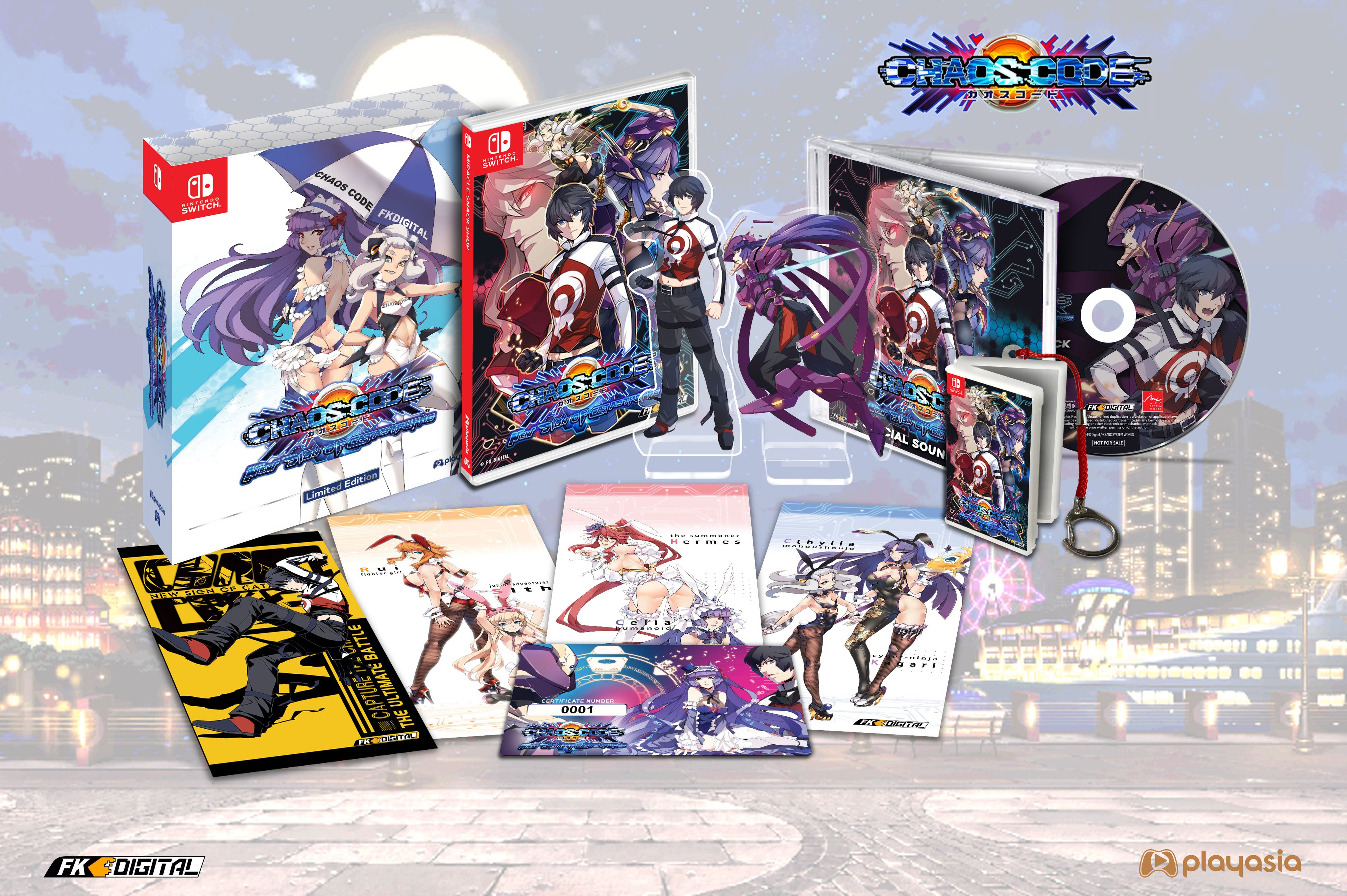 Here's an overview of Chaos Code: New Sign of Catastrophe:
Developed by FK Digital, Chaos Code New Sign of Catastrophe brings the remastered release of the high-speed 2D fighter in physical format on the Switch! Featuring sixteen unique characters and six different game modes, including Arcade, Versus, and Mission Mode, there are combinations available for anyone who loves the thrill of dashing around the arena with flashy move sets! Choose from a fun and robust roster including a government agent, a ninja, a magical girl, a manga artist, an android and more!
Human Civilization has reached its apex and begun its expansion into outer space…
The scientist Arthur Tesla has finished the development of Chaotics, a new type of energy that defies all current understanding. Then, just as Chaotics came to be the world's chief energy source, Professor Tesla suddenly disappears.
All he leaves behind are the mysterious words…"CHAOS CODE"
Assumed to be somehow related to Chaotics, the Earth-Union government offers a massive cash prize for any discoveries that would unravel the mystery of those words. With the appearance of not just prize-seekers, but those who seek to control Chaotics, those who wish to topple the government, and the violently confused, the fight for the "CHAOS CODE" begins!