TOHO Animation revealed the upcoming Trigun Stampede anime premieres in January 2023, and the second official trailer was released.
Cast members for Meryl, Roberto, and Nicholas were revealed throughout the new trailer. Alongside the second trailer, a new key visual depicting Vash the Stampede, Meryl, Roberto, and Nicholas was released. Trigun Stampede's January 2023 premiere window is shown on the new key visual as well. Trigun Stampede airs on Japanese broadcasting networks and the Crunchyroll streaming service worldwide in January 2023.
Here's an overview of the anime, the official staff, and the voice cast:
Overview
Trigun is a popular Japanese gun-action manga series created by Yasuhiro Nightow. It follows the fated journey of Vash the Stampede, a legendary gunman and a pacifist with a bounty on his head. And now, it will be reborn as a brand-new original anime series, Trigun Stampede, in 2023.
Staff
Created by: Yasuhiro Nightow

Director: Kenji Muto

Concept Designer: Kouji Tajima

Animation Studio: Orange
Cast
Vash the Stampede: Yoshitsugu Matsuoka

Meryl Stryfe: Sakura Ando

Roberto De Niro: Kenji Matsuda

Nicholas D. Wolfwood: Yoshimasa Hosoya

Knives Millions: Junya Ikeda

Young Vash: Tomoyo Kurosawa

Young Knives: Yumiri Hanamori

Rem Saverem: Maaya Sakamoto
Second Key Visual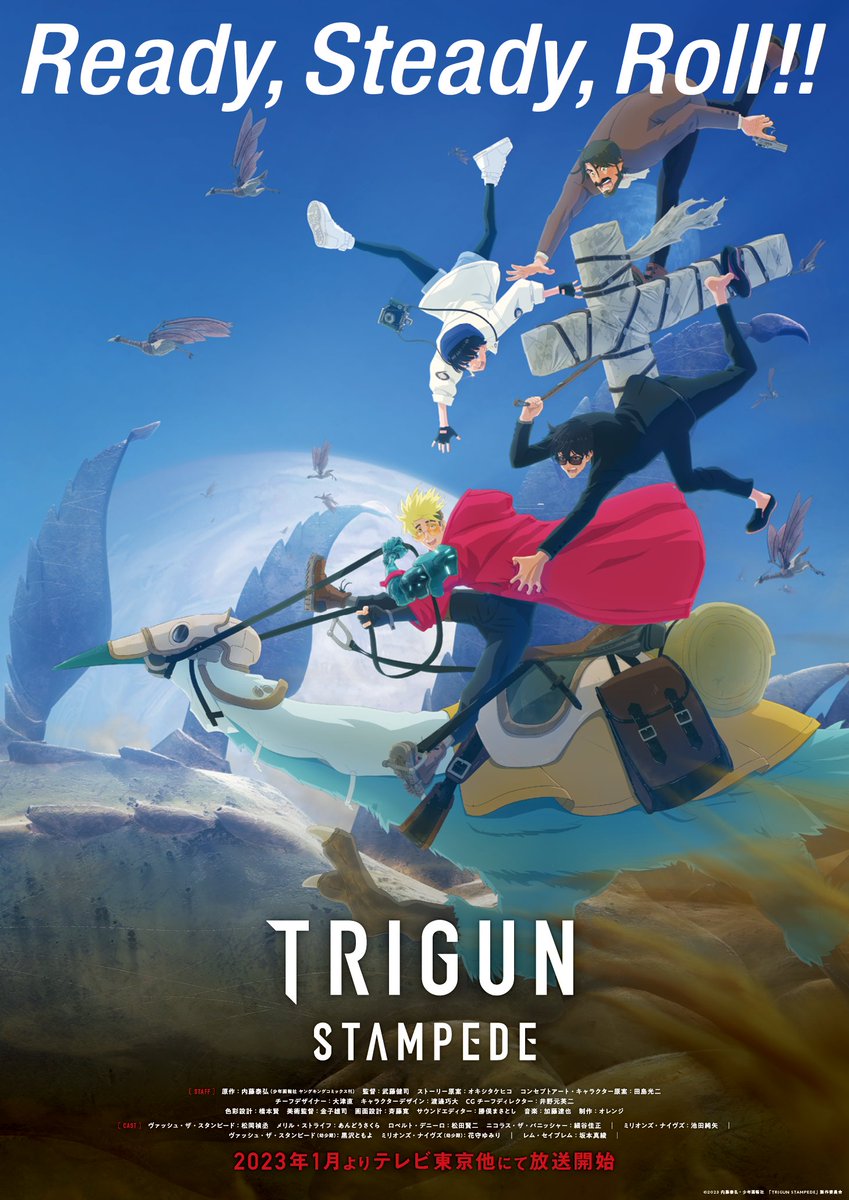 Second Official Trailer
Lastly, the official Trigun Stampede website is live here.