Bandai Namco Filmworks revealed the Mobile Suit Gundam: The Witch from Mercury anime premieres on October 2 in Japan and around the world.
The upcoming anime series is the first Gundam anime series in seven years and the first with a female protagonist. A new key visual was unveiled featuring the protagonist Suletta Mercury, her Gundam mech, and various characters from the anime. In addition, the second official trailer was released.
Check out the new key visual and trailer below:
Overview
This witch… rides a Gundam
Broadcasting every Sunday 5pm from 2022 October in 28 MBS/TBS affiliated TV stations nation wide in Japan. Simulcast planned for outside of Japan.
A.S. (Ad Stella) 122―
An era when a multitude of corporations have entered space and built a huge economic system.
A lone girl from the remote planet Mercury transfers to the Asticassia School of Technology,
run by the Beneritt Group which dominates the mobile suit industry.
Her name is Suletta Mercury.
With a scarlet light burning in her pure heart,
this girl walks step by step through a new world.
Key Visual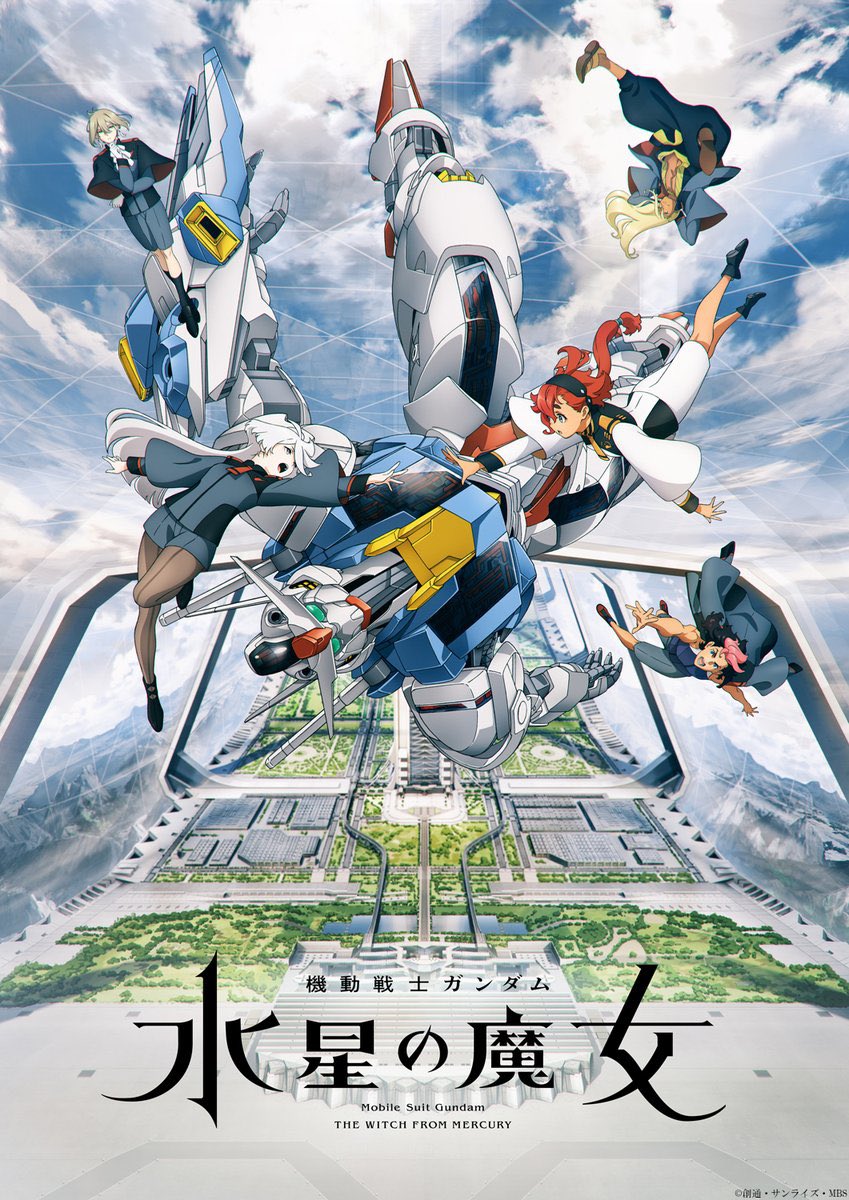 Second Official Trailer
Lastly, the Mobile Suit Gundam: The Witch from Mercury 'Prologue' anime episode is available to watch now via YouTube.