Famitsu revealed its September 22 issue, which includes a special feature for Splatoon 3 starting on page 44.
The new Famitsu issue releases on Thursday, September 8, with details about the newest features in Splatoon 3. Additionally, the new issue contains double-sided illustration in the appendix section. Readers around the world may purchase the new issue on Amazon Japan.
Check out the September 22 cover of Famitsu featuring Splatoon 3 below: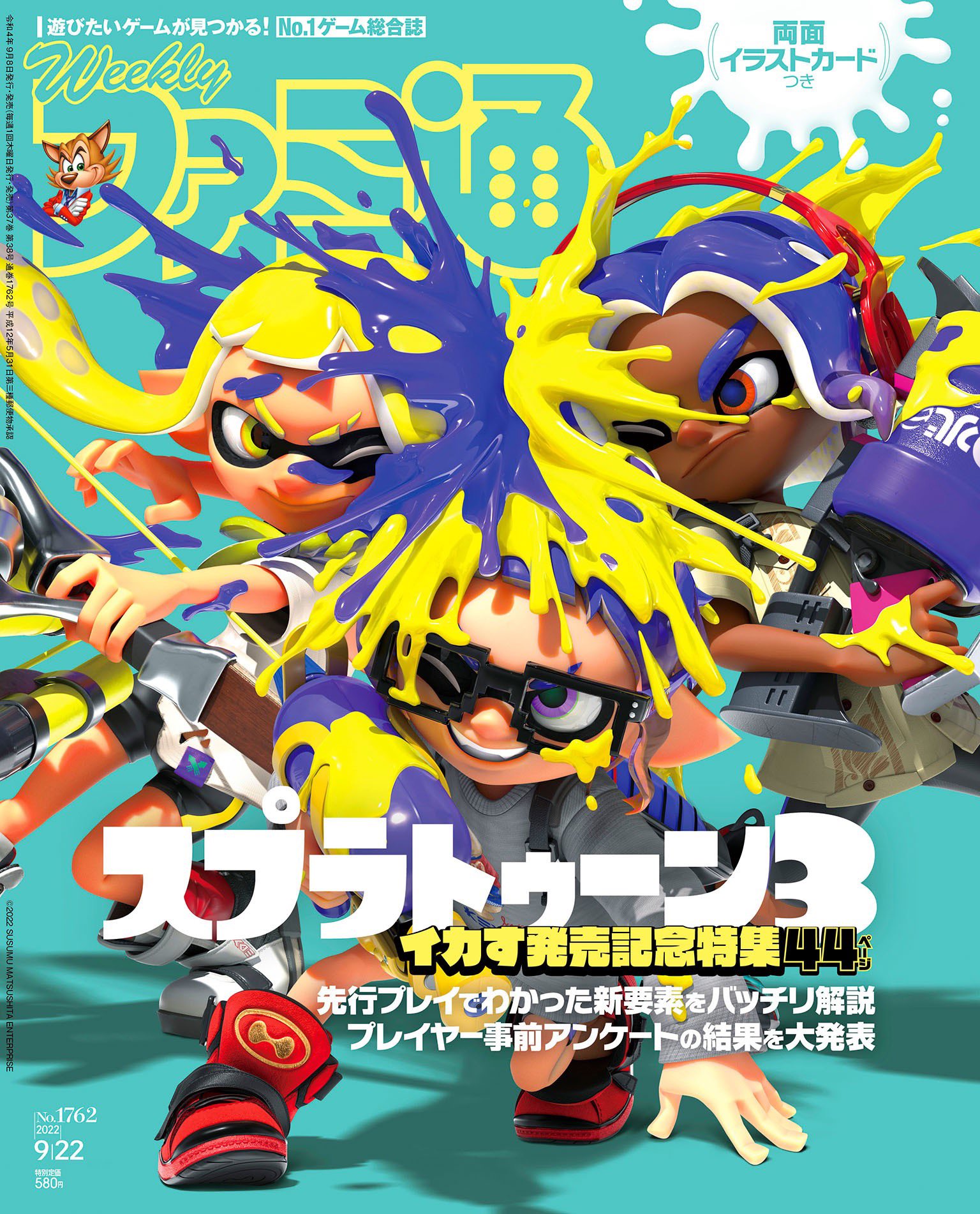 Splatoon 3 releases on September 9 for Nintendo Switch. Lastly, here's an overview of the new game below via the Nintendo eShop:
Enter the Splatlands, a sun-scorched desert inhabited by battle-hardened Inklings and Octolings. Splatsville, the city of chaos, is the adrenaline-fueled heart of this dusty wasteland.
Even in this desolate environment, Turf War reigns supreme and battles rage in new stages located in the surrounding wilds. Dynamic new moves help these fighters dodge attacks and cover more ground, along with a new bow-shaped weapon to sling ink.
Join Agent 3 in a fight against the unruly Octarians in story mode. Discover the secrets of Alterna, the Fuzzy Ooze, and how they connect to the mode's theme, "Return of the Mammalians."
Team up and fend off waves of dangerous Salmonid bosses in the next iteration of Salmon Run*, a co-op mode with fresh new features.