WayForward announced River City Girls 2 has been delayed from its original late summer 2022 release window.
"To ensure the most polished experience possible, River City Girls 2 will be launching in North America sometime after its originally expected late summer 2022 release window," WayForward said. "Please stay tuned for a new release date. For now, please check out the cover art!"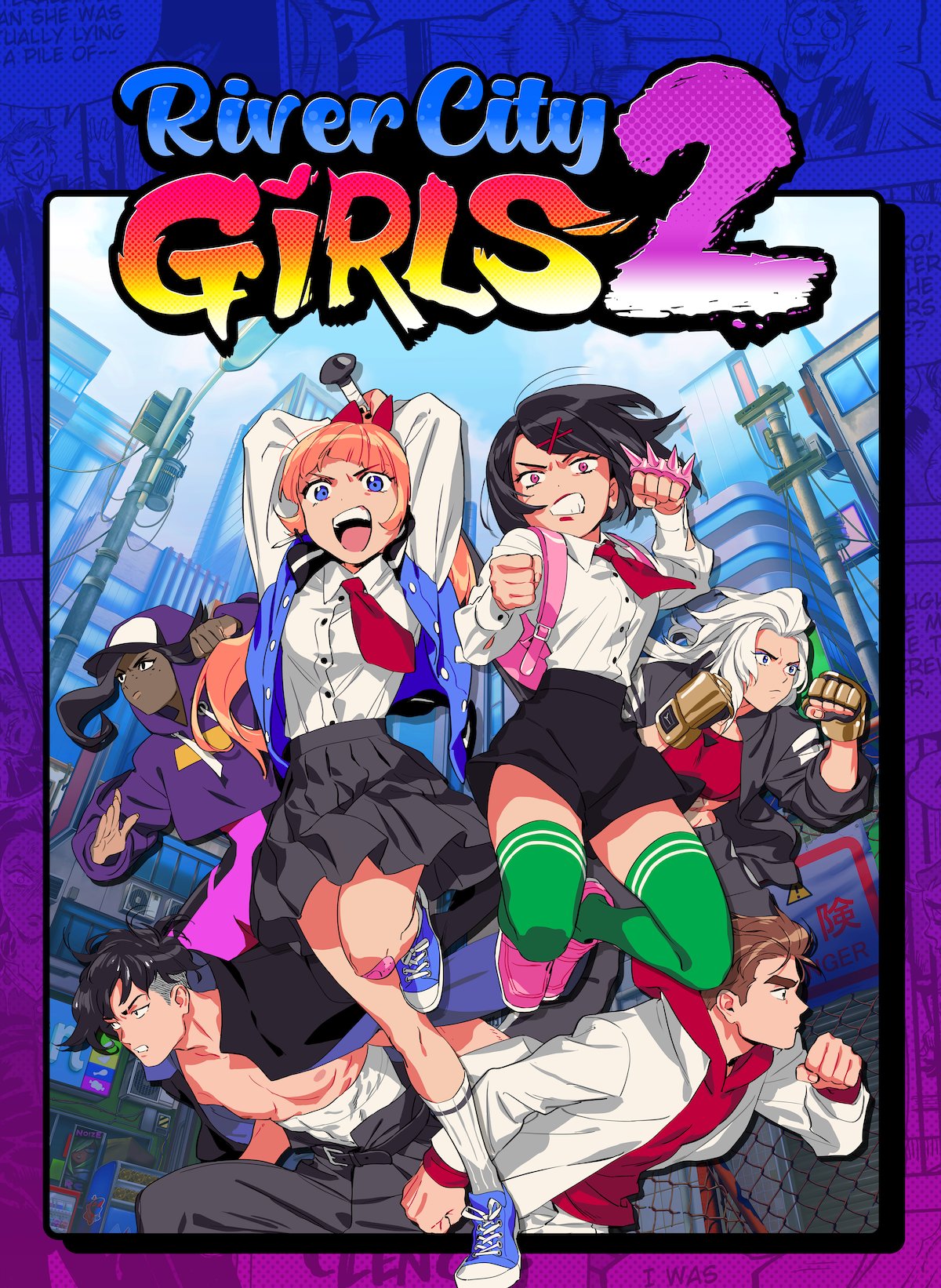 In Japan, River City Girls 2 is set to release on December 1. As previously reported, the new Japanese release date likely indicated that River City Girls 2 would be delayed. The game is still planned to release across Nintendo Switch, PlayStation 4, PlayStation 5, Xbox One, Xbox Series X|S, and PC via Steam.
Lastly, here's an overview of River City Girls 2 via WayForward:
About
Picking up where the first RCG left off, River City Girls 2 throws hot-blooded high-schoolers Misako, Kyoko, Kunio, and Riki — along with newcomers Marian and Provie — into the fight of their lives when an old foe returns to wreak havoc. But the girls (and guys) aren't just giving up; they're fighting back with new stat-altering accessories, new items, new weapons, and additional moves (such as Kyoko's Cartwheel Kick and Misako's Lightning Rider), along with brand-new abilities like guard-crush attacks and lift-off combos. Recruited foes are back to assist in battle — this time you can hold two at once! — plus you can now enlist the help of hired henchmen who pack even more of a punch!
River City is more alive than ever, with a day-night cycle, more-complex terrain, more shops, new hazards, hidden areas, and an abundance of destructible objects. The brawl will take players to numerous new and updated regions of the city — including downtown slums, a tech-company campus, and an enchanted forest — and pit them against an assortment of new enemies and bosses, such as the Dragon Twins (Ryuji and Ryuichi). Our heroes can even visit hideouts where they can store extra equipment, swap recruits, or just chill while listening to music.
Key Features:
• Six playable characters, each with their own fighting styles and upgradable move sets!
• Enhanced combat: guard crushes, lift-off combos, and more!
• River City is bigger than ever! New locations with multiple routes and secret areas!
• Play solo or team up with a friend, locally or online
• New hired henchmen aid players in battle! Hold two recruits at once!
• Loads of NPCs to meet, interact with, and punch in the face – including surprise cameos!
• Awesome anime intro, comic book cutscenes, English and Japanese voiceovers, and a spectacular soundtrack featuring RCG1 composer Megan McDuffee!
---
REVIEW: River City Saga: Three Kingdoms – A Charming and Addictive Retelling