Famitsu revealed its August 11 issue releasing on July 28, which features the latest information about Xenoblade Chronicles 3.
The August 11 issue contains a 42-page special feature about Xenoblade Chronicles 3. The feature contains details about the new JRPG, screens, and developer interviews. Additionally, the issue includes a card appendix with cover illustration for Xenoblade Chronicles 3.
Check out the new cover art below, via Famitsu: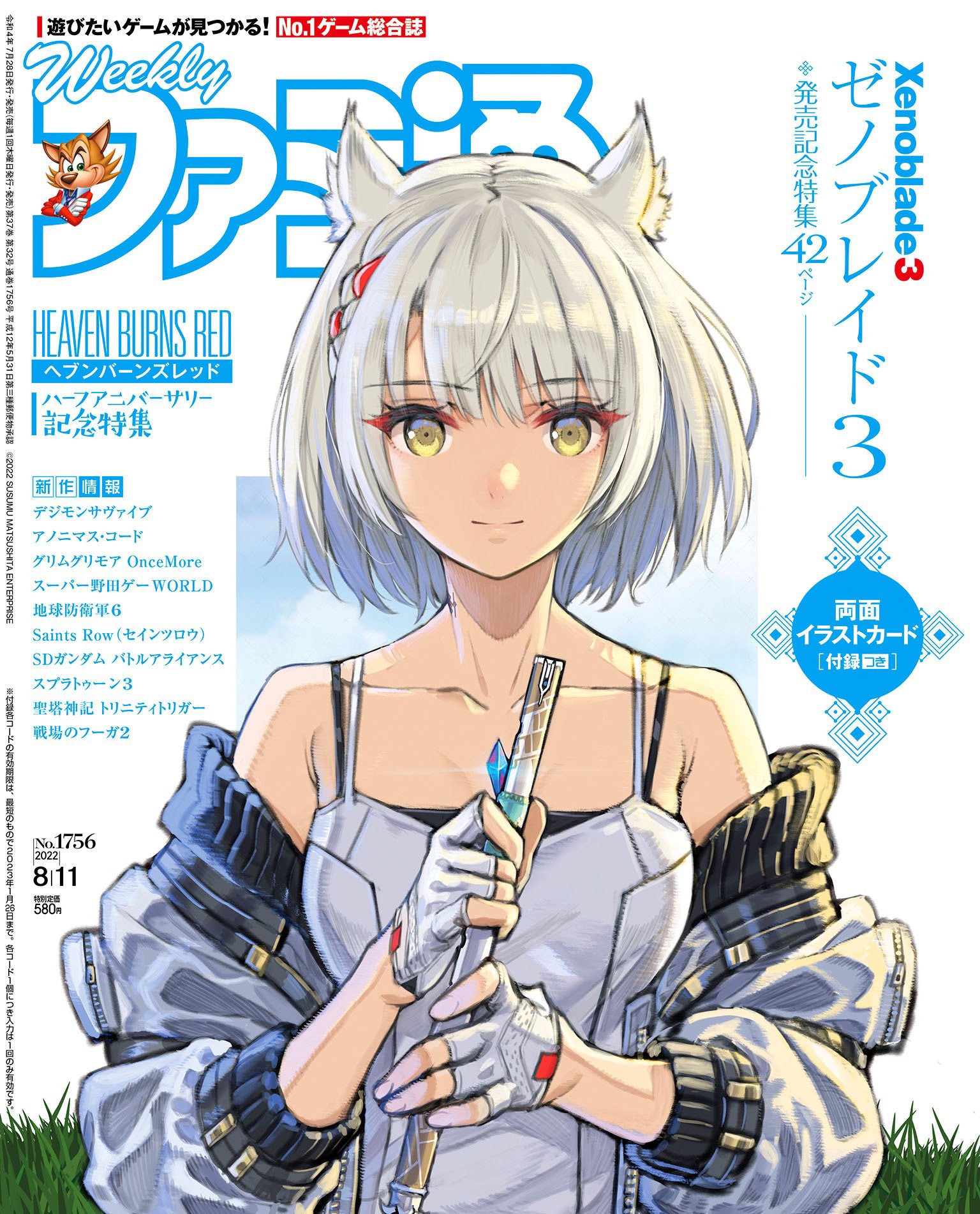 The new issue also celebrates the half-year anniversary of mobile RPG Heaven Burns Red with a dedicated feature. Heaven Burns Red will receive a PC (Steam) port at an unannounced date in Japan. Currently, the Steam version will be available in Japanese only.
Furthermore, Famitsu's August 11 issue features details about upcoming games such as GrimGrimoire OnceMore and SD Gundam Battle Alliance. Readers may purchase the new issue on Amazon Japan.
Lastly, Xenoblade Chronicles 3 releases July 29 for Nintendo Switch worldwide.