VIZ Media and Aniplex revealed a brand-new trailer for the Bleach: Thousand-Year Blood War at Anime Expo 2022.
The world premiere was followed by the unveiling of a new key visual depicting the Soul Reapers and Quincy Sternritter. Produced by Studio Pierrot, the anime will adapt additional battle scenes and elements not found within the official Bleach manga. Specifically, mangaka Tite Kubo tells fans to look out for Yamamoto vs Yhwach.
Tomohisa Taguchi leads the staff as director of Bleach: Thousand-Year Blood War. Alongside Taguchi, Masaki Hiramatsu is in charge of series composition. Chief animation directors include Michio Hasegawa, Sey Komatsubara, and Kumiko Takayanagi. Additionally, Masashi Kudo is the character designer while Yoshio Tanioka is the art director.
Several voice actors from the Bleach Brave Souls game and original Bleach manga return for the new anime. The Japanese cast includes Takayuki Sugo (Yhwach), Satoshi Hino (Lille Barro), and Rina Sato (Senjumaru Shutara) to name a few. Furthermore, English voice actors were present at Anime Expo 2022 including Johnny Yong Bosch (Ichigo). The excitement builds for the return of Bleach as Bosch enthusiastically says "Bleach is finally back."
Check out the new trailer and key visual below, via VIZ Media: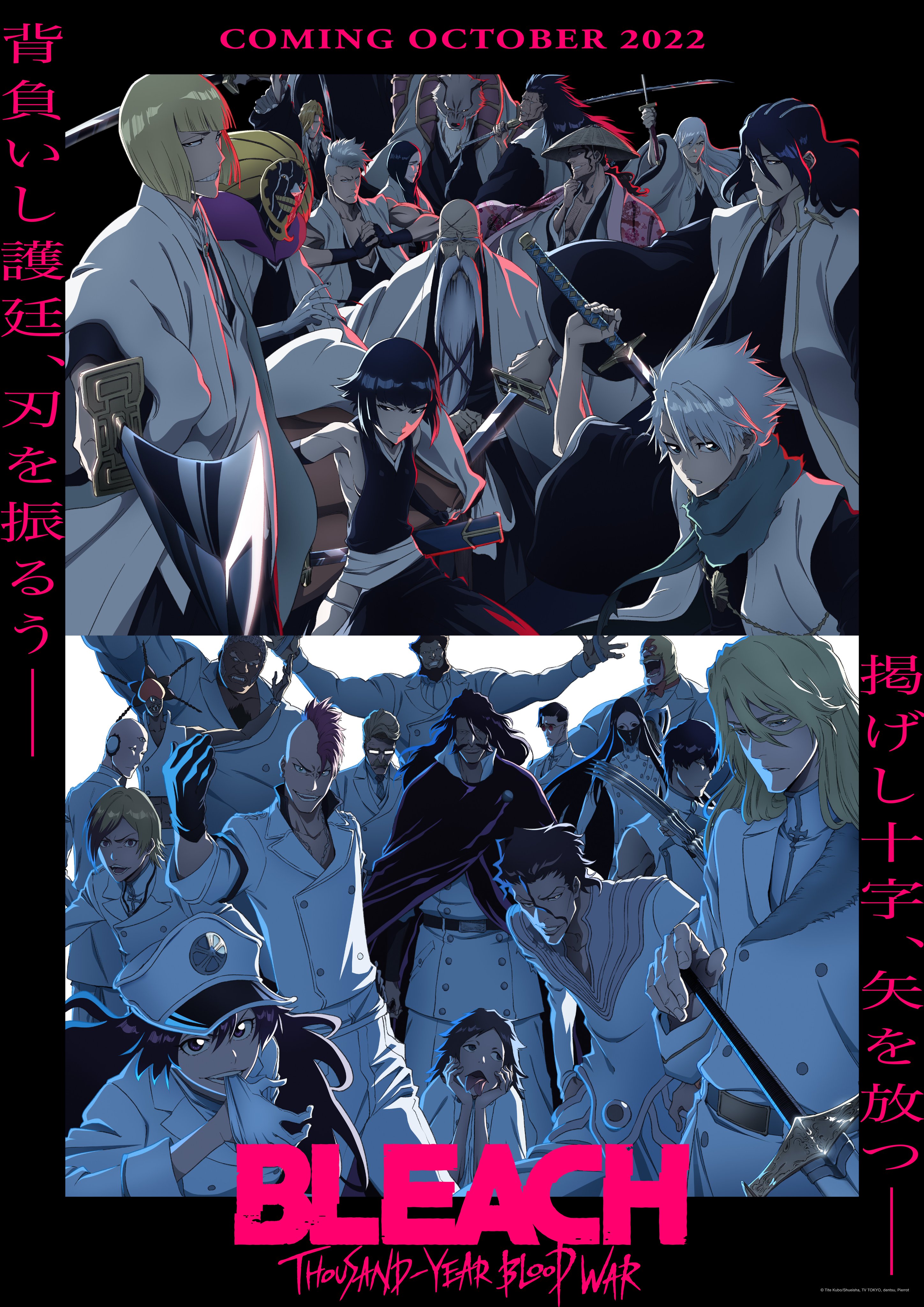 Official Trailer
The official Bleach anime website is live here with a full rundown of the cast and staff. Lastly, Bleach: Thousand-Year Blood War premieres in October 2022 across Japanese broadcasting networks and streaming services such as Crunchyroll.