During today's Nintendo Direct Mini, Square Enix announced that NieR: Automata will be coming to the Nintendo Switch in the form of NieR: Automata The End of Yorha Edition! For years now, Yoko Taro has expressed desire to bring the beloved title to the platform, with PlatinumGames also expressing support for the idea. Years later, we are finally looking at the desire fulfilled with this brand new version of the game! The trailer promised and showed off new content for the Switch version, however many fans of the NieR franchise might be wondering what exactly is new in the Switch version of the game.
New Content in the Switch Version of NieR: Automata
In the Switch version of NieR: Automata, there is a good bit of exciting new content for players to enjoy for the very first time. The exclusive content for this version of the game goes under the name of the "6C2P4A118680823 DLC". This new content includes 6 new costumes and 4 brand new accesories. These items will allow players to change the appearance of 2B, 9S, and A2. Also included are two new pod skins for your player's companion. These skins are based off of NieR: Re[in]carnation. Below is a picture showing off some of the new skins in the Switch version. Also shown off are the new pod skins from NieR: Re[in]carnation.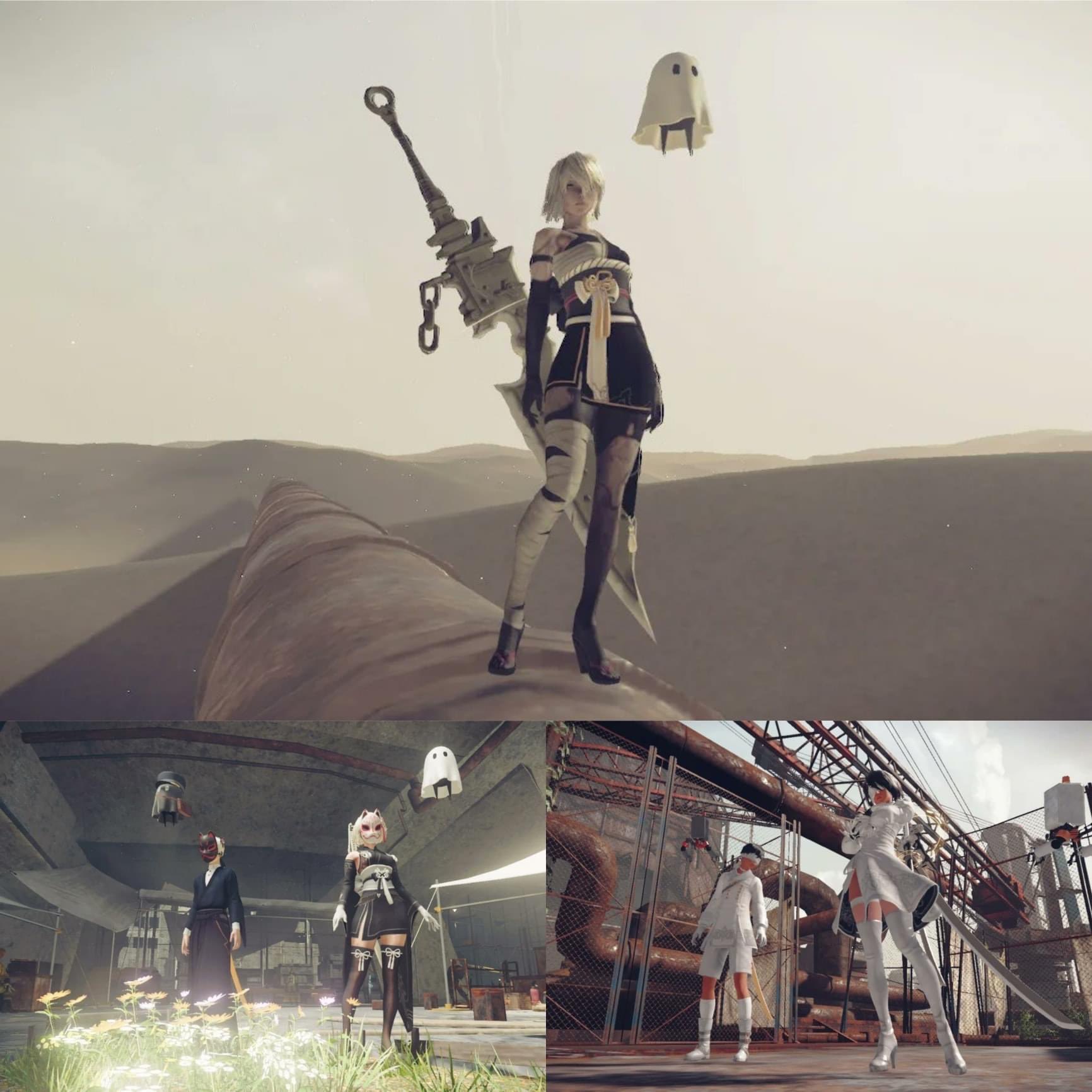 Also new to the Switch version is the inclusion of a brand new concept art drawn by renowned artist Koda Kazuma. This art is a reversible cover for the physical version of the game. Square Enix have the title available to pre-order from their store currently. It even includes a NieR: Automata t-shirt!
When Does It Release?
NieR: Automata The End of Yorha Edition will release October 6th only on Nintendo Switch. All content from the Game of the Yorha edition will be available in this version, alongside the new DLC. Check out all the details surrounding this brand new announcement right here.