*Update – 8/13* The second weekend of EVO begins on August 14th! Top 4 and Top 8 tournaments from the premiere lineup of fighting games will be streamed via the official EVO Twitch channel. The schedule (PDT) is available below: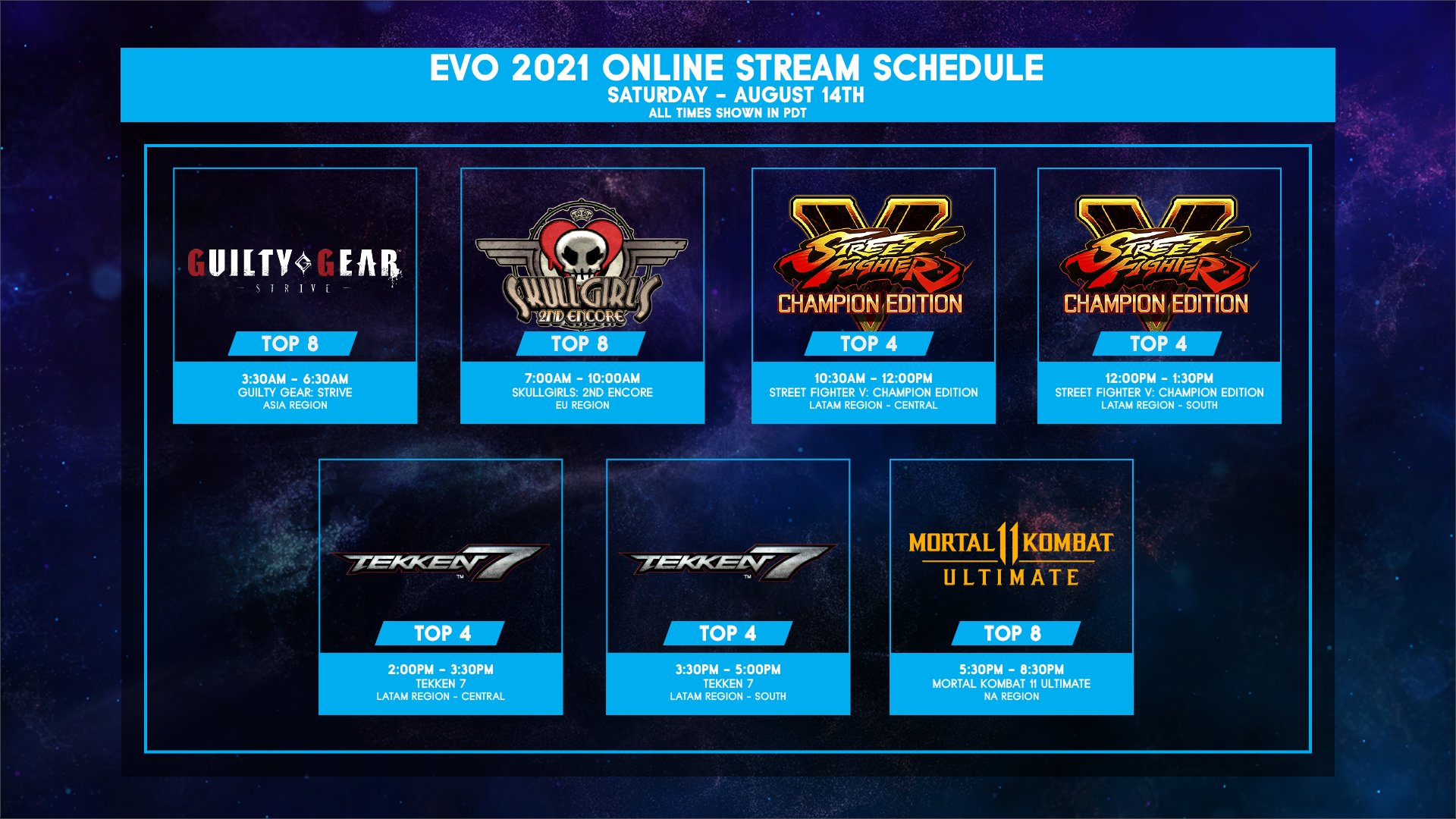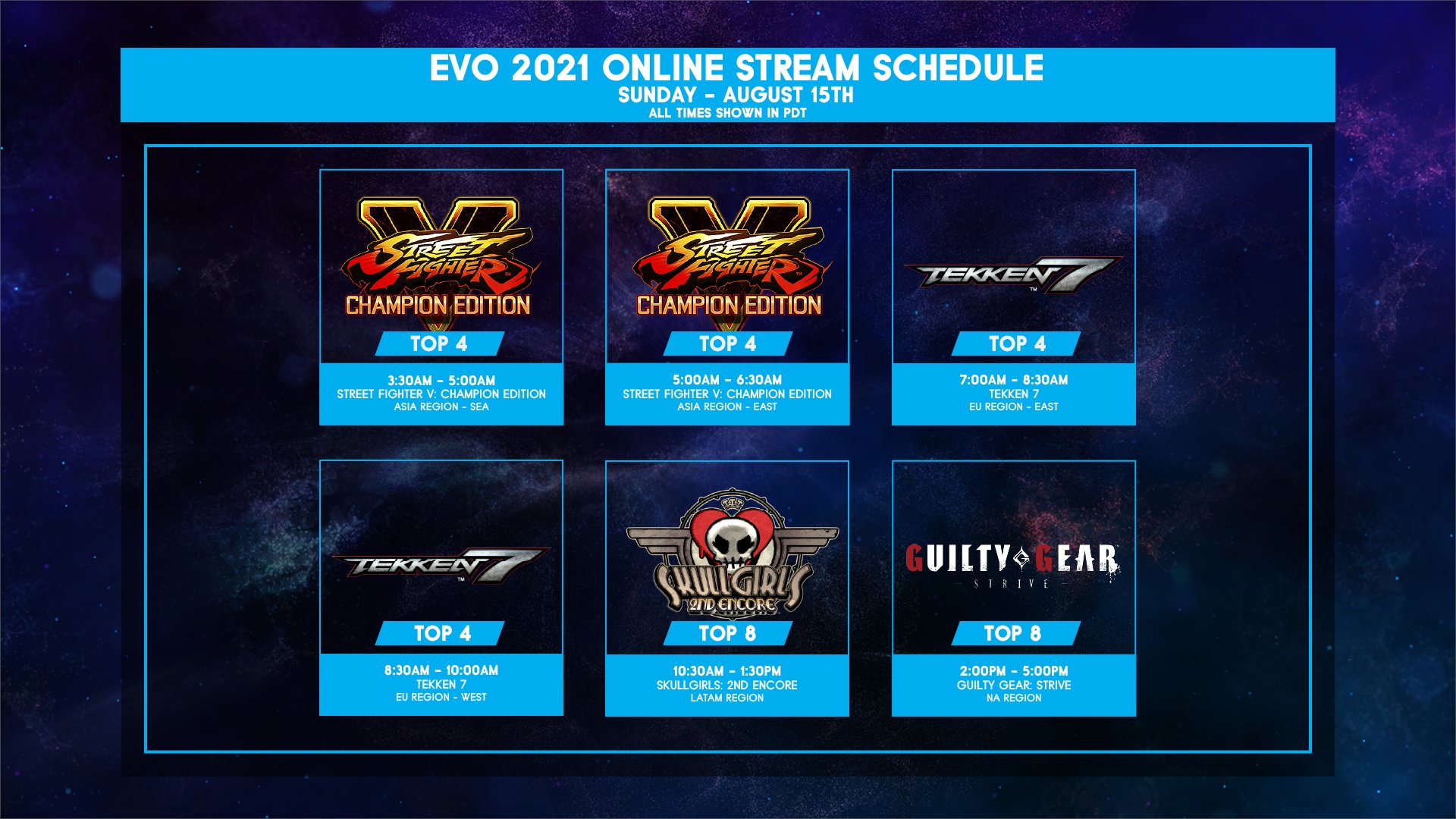 *Original Article* EVO 2021 Online is almost upon us as the side tourneys are wrapping up! Tekken 7, Street Fighter V Champion Edition, Guilty Gear Strive, Skullgirls 2nd Encore and Mortal Kombat 11 Ultimate are the stars of this year's online show. The tournaments for all three games begin on August 6th and last for two weekends: August 6th – August 8th and August 13th – 15th. Fans can tune into the show via EVO's official Twitch Channels. Lastly, the event schedule is available here.
Stay tuned at Final Weapon for the latest gaming news and support us on Patreon!