Blizzard has announced Overwatch 2 at Blizzcon 2019 and at first, platforms were left up in the air. A fact sheet for Overwatch 2 was made available on Blizzard's official site. Currently, a release date is unknown but here's the fact sheet: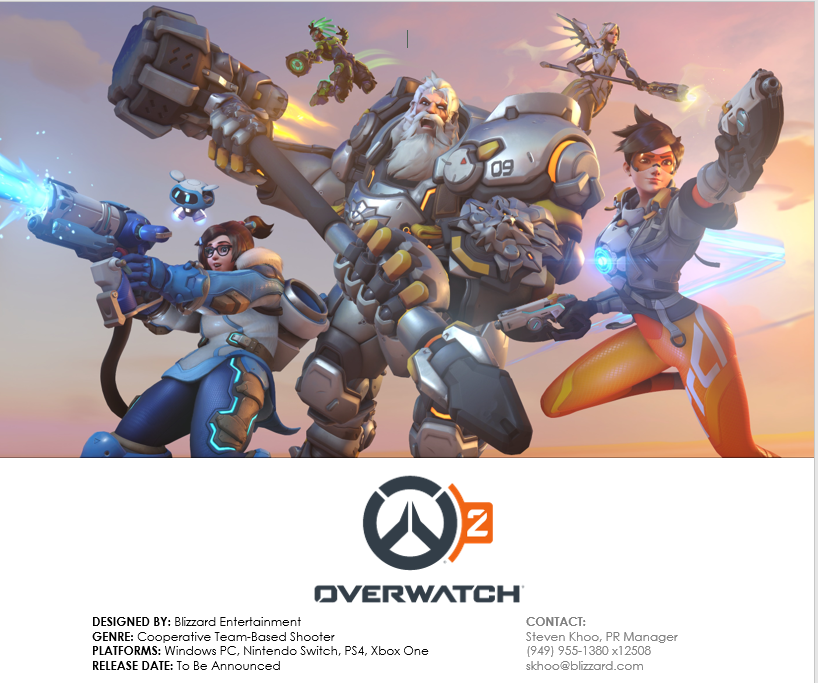 Latest gameplay trailer:
More information about Overwatch 2 can be found on the official site. Stay tuned at Final Weapon for the latest gaming news sent directly to you!